Larry N. Campbell
Dr. Campbell spent his professional career working as a professor in mathematics and mathematics education, split equally (17 years each) between the College of the Ozarks near Branson, MO and Missouri State University in Springfield, MO. He retired – in stages - from MSU between 2012 and 2014, and, since then he has been running After Math Enterprises, LLC, an umbrella organization for all the activities in which he is engaged. Besides doing talks, programs, & workshops for civic/community groups and schools, he also puts out a (free) Photo/Sharing e-mail blog which combines his photography hobby with several other Monday morning brighteners & tidbits for the week. He also writes a bi-weekly educational column for the Springfield News-Leader in Springfield, MO. 
Larry and his wife Pat live in Branson, MO. They have two grown children, Christi and Adam.
Hurry and get settled in - the trip is about to begin!
During the summer of 2016, Larry Campbell set out from Three Forks, MT, and followed the Missouri River (by car) from its source all the way through seven states of the Upper Midwest and Midwest to its majestic confluence with the Mississippi River near St. Louis.
Join Larry as he revisits his magnificent adventure through pictures and stories of the River, its life, and its culture.
?
Experience the breathtaking scenery that adorns the 2,341-mile path of the River. Visit the historical sites along the River—many marking the exploration of Lewis and Clark more than two centuries ago. Visit the various 'river cities' – both large and small - along the way.
And finally - meet the fantastic hosts and colorful personalities the author encountered and befriended during what he called "the trip of a lifetime on what is arguably the most unique river in the world!"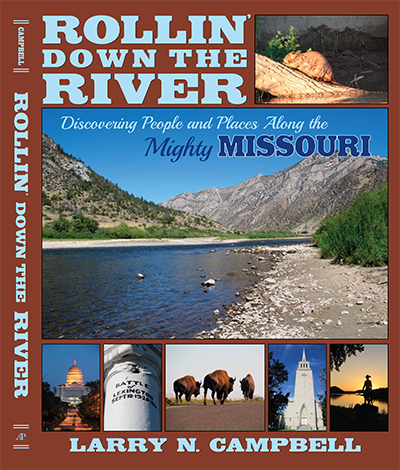 Rollin On The River
Along The Way With Larry Campbell ------ Read Rollin' Down the River, the book that started with an inherited idea, and ended with an amazing road trip!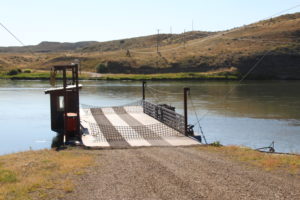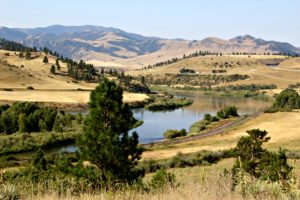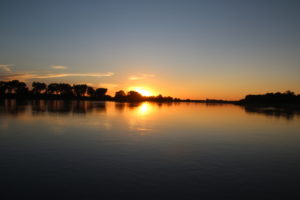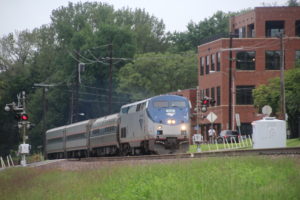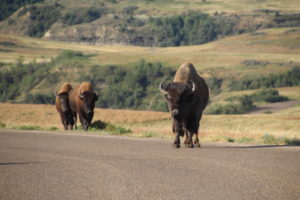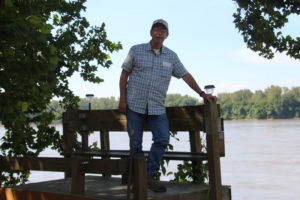 There is only one river with a personality, a sense of humor, and a woman's caprice; a river that goes traveling sidewise, that interferes in politics, rearranges geography, and dabbles in real estate; a river that plays hide and seek with you today and tomorrow follows you around like a pet dog with a dynamite cracker tied to his tail. That river is the Missouri."
— George Fitch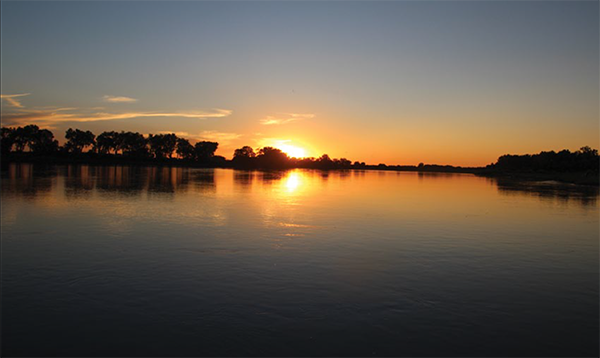 DEDICATED
This book is thankfully dedicated to three very important groups of people: First, my immediate family. My wife Pat, who was the best trip cheerleader I could have hoped for. She encouraged me before I left, and, as the trip continued, was always a cheerful voice on the phone back home. And when, very early in the trip, I almost got homesick, she judiciously and lovingly kicked my posterior from afar with just the right blend of gentleness and force. I couldn't have done it without her. Our daughter Christi, and her husband Joshua, provided lodging—and a supportive send-off—in Kansas City on the first night out on the road as I made my way north and west to the River's source. Six weeks later, when I was back through Kansas City, they shared a delightful dinner/visit with me that was a fantastic energy boost for the rest of the trip. Our son, Adam, the real adventurer, recognized the early symptoms of an adventure brewing. He was encouraging and supportive right from the crucial-but-fragile beginning, even before others realized I might be serious. Later, he carefully and playfully cajoled me to get off my duff, set dates and finish planning. Second, my River family. As I got 'out on the River' I was adopted by a marvelous and indescribable new extended family. From hosts and guides, to Chamber personnel and city VIPs, to boat builders and ferry operators, to other authors and adventurers, to companions on tours, to incidental and serendipitous meetings all along the River and the Road. Experiencing the Missouri River is/was amazing in innumerable ways, but I often suspected the River was there only as an excuse to meet these long-lost relatives! I loved them all, and I can't wait to find excuses to see them all again! Third, my trip companions. Physically, of course, I took the trip by myself. But I constantly felt like I had so many others at my side, whether these fellow travelers were blog subscribers, following along each week, or friends and family back home and along the way. I enjoyed—and thrived on—their comments, their encouragement, their notes, and their constant support before, during and after the trip. If you were one of those folks who were somehow stuffed in the metaphorical back seat of the van, THANKS for the companionship!